Therapeutic goals include raising urinary citrate and increasing urinary pH
Urocit®-K at a dosage of 60 mEq/day will:
Raise urinary citrate by ~400 mg/day1
Increase urinary pH by ~0.7 units1
Provide a maximum-strength tablet for multiple conditions
Urocit-K dosage information1,2
Treatment with extended-release potassium citrate should be added to a regimen that limits salt intake (avoidance of foods with high salt content and of added salt at the table) and encourages high fluid intake (urine volume should be at least 2 liters per day). Urocit-K 15 mEq (1620 mg) should be taken with meals or within 30 minutes after meals or bedtime snacks.
Urocit-K treatment outcomes

Effect of Urocit-K in patients with calcium oxalate nephrolithiasis1
*Remission defined as "the percentage of patients remaining free of newly formed stones during treatment." Group I: n=19 (10 renal tubular acidosis, 9 chronic diarrheal syndrome). Group II: n=37 (5 uric acid stones alone, 6 uric acid lithiasis and calcium stones, 3 type I absorptive hypercalciuria, 9 type II absorptive hypercalciuria and 14 hypocitraturia). Group III: n=15 (history of relapse on other therapy). Group IV: n=18 (9 type I absorptive hypercalciuria and calcium stones, 1 type II absorptive hypercalciuria and calcium stones, 2 hyperuricosuria calcium oxalate nephrolithiasis, 4 uric acid lithiasis accompanied by calcium stones and 2 hypocitraturia and hyperuricemia accompanied by calcium stones).
Manage a variety of kidney stone conditions
Urocit-K 15 mEq inhibits stone formation in more than 90% of
patients3,4,5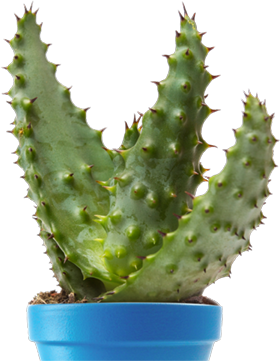 Urocit-K may benefit your patients
Prescribe maximum-strength Urocit-K 15 mEq for patients who may:
Prefer taking fewer tablets per day which may help reduce pill burden
References: 1. Urocit-K [package insert]. San Antonio, TX: Mission Pharmacal Company. 2. Pak CYC, Fuller C, Sakhaee K, et al. Long-term treatment of calcium nephrolithiasis with potassium citrate. J Urol. 1985;134(1):11-19. 3. Preminger GM, Sakhaee K, Skurla C, et al. Prevention of recurrent calcium stone formation with potassium citrate therapy in patients with distal renal tubular acidosis. J Urol. 1985;134(1):20-23. 4. Pak CYC, Peterson R, Sakhaee K, et al. Correction of hypocitraturia and prevention of stone formation by combined thiazide and potassium citrate therapy in thiazide-unresponsive hypercalciuric nephrolithiasis. Am J Med. 1985;79(3):284-288. 5. Lipkin ME, Preminger GM. Demystifying the medical management of nephrolithiasis. Rev Urol. 2011;13(1):34-38.
INDICATIONS: Urocit®-K (potassium citrate) is indicated for the management of renal tubular acidosis (RTA) with calcium stones, hypocitraturic calcium oxalate nephrolithiasis of any etiology, and uric acid lithiasis with or without calcium stones.
Important Safety Information
CONTRAINDICATIONS:
Urocit-K is contraindicated in patients:
With hyperkalemia or in conditions associated with hyperkalemia, such as chronic renal failure, uncontrolled diabetes mellitus, acute dehydration, strenuous physical activity in unconditioned individuals, adrenal insufficiency, extensive tissue breakdown
For whom there might be delayed tablet passage through the GI tract, e.g., gastric stasis, esophageal compression, intestinal obstruction or stricture
With peptic ulcer disease
With active urinary tract infection
With renal insufficiency (GFR < 0.7 ml/kg/min)
WARNINGS AND PRECAUTIONS:
Hyperkalemia: In patients with impaired mechanisms for excreting potassium, Urocit-K administration can produce hyperkalemia (which can develop rapidly and may be asymptomatic) and cardiac arrest. The use of Urocit-K in any condition that impairs potassium excretion (e.g., chronic renal failure, severe myocardial damage, heart failure) should be avoided. Concomitant administration of Urocit-K with potassium-sparing diuretics should also be avoided since simultaneous administration can result in severe hyperkalemia.
Gastrointestinal lesions: If there is severe vomiting, abdominal pain, or gastrointestinal bleeding, Urocit-K should be discontinued immediately and the possibility of bowel perforation or obstruction investigated. Drugs that slow gastrointestinal transit (e.g., anticholinergics) may increase the gastrointestinal irritation produced by potassium salts.
ADVERSE REACTIONS: Adverse reactions associated with Urocit-K include minor gastrointestinal complaints such as gastrointestinal discomfort, vomiting, diarrhea, loose bowel movements, or nausea. These may be alleviated by taking the dose with meals or snacks or reducing the dosage.